Sabato Santaniello, Ph.D.
Associate Professor
---
Research Interests:
Deep Brain Stimulation; Movement Disorders; Epilepsy; Seizure Onset Detection; Brain Computer Interface; Neural Prosthetics; Computational Neuroscience.
Education:
Postdoc, Johns Hopkins University
Ph.D., University of Sannio (Italy)
Laurea, University of Napoli "Federico II" (Italy)

---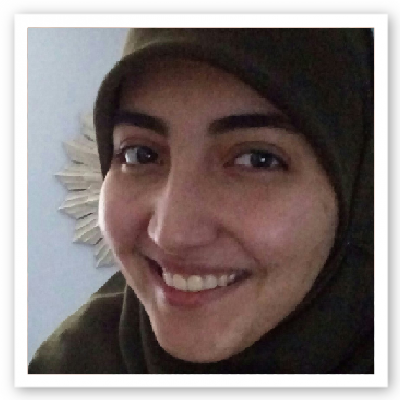 Fatemeh Delavari
Ph.D. Candidate (Spring 2021 - Now)
---
Research Interests:
My primary areas of focus encompass cognitive neuroscience, Brain-computer interfaces, computer-aided diagnosis, neuro-engineering, and neurorehabilitation. I have specialized expertise in biomedical signal and image processing, with a particular emphasis on EEG signal processing. Furthermore, I am proficient in utilizing machine learning techniques, and my programming skills in Python, MATLAB, and R have been instrumental in advancing my research pursuits.
Education:
M.Eng. in Amirkabir University of Technology - Tehran Polytechnic (Iran)
B.Eng. in Biomedical Engineering, Shahed University (Iran)
---

Xu Zhang
Ph.D. Candidate (Fall 2017 - Summer 2023)
---
Research Interests:
I am interested in identifying the mechanisms of essential tremor and Parkinsonian tremor through computational modeling, and developing novel neurostimulation protocols to treat them.
Education:
B.Eng. in Biomedical Engineering, Southern University of Science and Technology (China)
---

.
Stefan Sumsky
Ph.D. Candidate (Fall 2015 - Fall 2019)
---
Current Position:
Postdoctoral Associate, Yale University
---
Undergraduate Students
I'jaaz Muhammad
BME Major - Spring 2017
Independent Study: "Neural Decoding of Kinematic Variables from Spike Trains and Local Motor Potentials"
Shaheer Hassan
BME Major - Fall 2016 / Spring 2017
Senior Design: "A Diagnostic System for Overnight Automatic Epileptogenic Zone Localization"
Paige Murphy
BME Major - Fall 2016 / Spring 2017
Adam von Paternos
BME Major - Fall 2016 / Spring 2017
Stephen Schmidt
BME Major - Fall 2016 / Spring 2017
Adam von Paternos
BME Major - Spring 2016
Independent Study: "Algorithms for Automatic Detection of Inter-Ictal Spikes in Intracranial EEG Recordings "
Megan Calabrese
BME Major - Fall 2015 / Spring 2016
Research Experience
Allison Colberg
BME Major - Fall 2015 / Spring 2016
Senior Design: "A Microcontroller-based System for Real-Time Seizure Onset
Detection in Patients with Drug-
Resistant Epilepsy"
Jamie Mierzejewski
BME Major - Fall 2015 / Spring 2016
Rebecca Newman
BME Major - Fall 2015 / Spring 2016
Edward Novikov
BME Major - Fall 2015 / Spring 2016
Juan Romero
BME Major - Fall 2015 / Spring 2016
Brooke Tornifoglio
BME Major - Fall 2015
Research Experience
Ashraf Magdum
BME Major - Summer 2015
Web development